UW Broadband - an award winning internet service provider
UW broadband is Which? recommended, and has also been voted Moneywise magazine's 'most trusted broadband provider'. Utility Warehouse offers great value, brilliant service, and the fastest possible broadband and fibre broadband speeds. The service includes a free wireless router, plus free connection and unlimited data.
UW broadband is fast and reliable
With average broadband speeds between 11 MBps and 70 Mbps, Utility Warehouse broadband is fast with 'standard broadband' and blisteringly fast on 'ultra fibre broadband (35 Mbps average download) and with 'ultra+ fibre broadband (63 Mbps average download). All three UW internet services include free connection, a free wireless router and unlimited data. Utility Warehouse broadband is available to over 94% of the UK and potential broadband speed can be determined when ordering.
UW full fibre broadband
UW full fibre broadband is currently available on an 18-month contract. The company offer Full Fibre 100 and Full Fibre 300. The first offers potential download speeds of 109Mbps, with upload speeds of 19Mbps. Full Fibre 300 offers potential download speeds of 314Mbps and upload speeds of 50Mbps. These services require a full fibre-compatible router, as standard broadband routers are not compatible.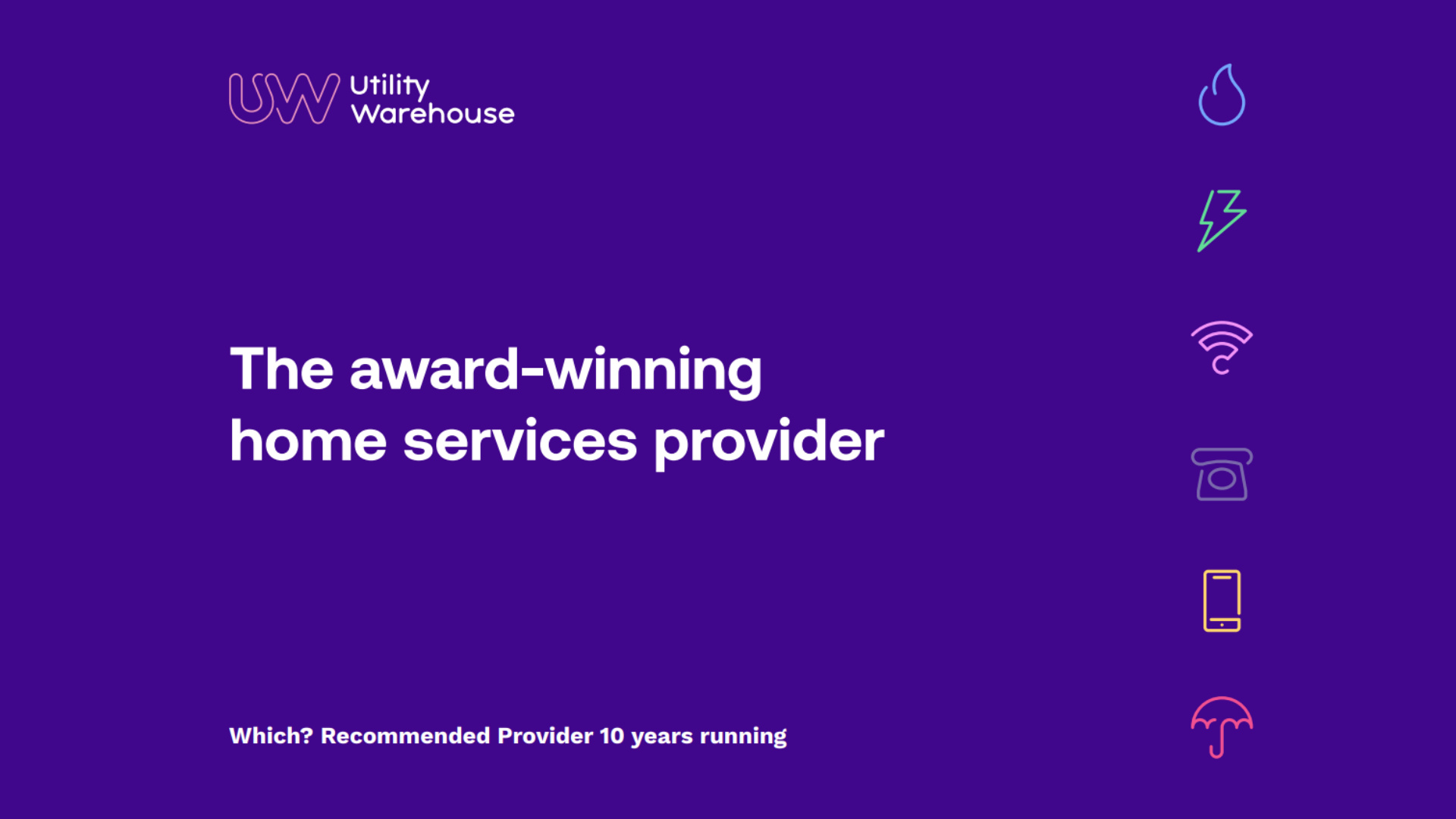 How do I switch to Utility Warehouse broadband?
Switching to Utility Warehouse broadband is simple, easy and fast. The whole process is seamless, takes around 14 days and is handled on your behalf by Utility Warehouse.
Should I advise my old broadband provider?
If you are switching to UW for your internet there is no requirement to tell your previous internet service provider. The broadband switching team will take are of this on your behalf to ensure that your new service comes online seamlessly. Customers who are moving away from Virgin Media are advised to inform their previous provider once their new UW line is working.
More great news for UW customers and those who demand the latest, fastest and most up-to-date broadband – as UW move forward with their role-out of full fibre broadband with potential download speeds of 314Mbps! Following a successful trial of their full fibre broadband (also known as 'fibre to premises' or FTTP), UW are now […]
One of the less attractive aspects of the utilities sector is a misleading practice where companies entice new customers with low introductory broadband offers, only to hike prices up later. This practice is also commonplace in the insurance sector and is very much a frowned upon. In the UK, companies selling energy, broadband and telephony […]
This year's 14th Annual Which? Awards recently announced Utility Warehouse (UW) as their Which? Utilities Brand of the Year. The 2020 awards are significant in respect of recognition given to companies who have gone above and beyond in this challenging year where Covid-19 has been central to so many business challenges. Other brands recognised by […]